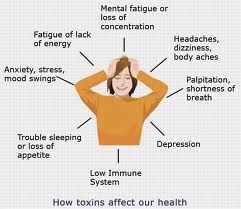 Day 1 is done! So where do you think I struggled most? I caught myself in my daily habit of getting up from my desk to grab a snack. I realized that when I feel stressed, overwhelmed or anxious, I distract myself with a snack. Most of you know I am not grabbing a candy bar or cookie (we eat predominantly whole, clean) but, eating when your body doesn't need food is not healthy! So how did I cope knowing that I couldn't grab a snack? I decided to try some deep breathing and downloaded a meditation app. I believe this is a new healthy habit that I will incorporate long after the cleanse.
As far as detox symptoms, I dropped a couple pounds (toxins!) and had a few minor headaches throughout the day as well. My tongue has the usual thick white coating which is a sure sign of detoxing. But overall, I had great clarity and focus. My overall sense of well-being has improved. Less anxious. More calm.
My sugar cravings have subsided much faster than I imagined as well. The dark chocolate bar stashed in my freezer is no longer calling me!
The biggest benefit was not having to think about what we are having for breakfast, lunch or dinner. Then you have prep time, cook time and cleanup, so time savings was an unexpected positive benefit.
I was also blessed that my husband joined me, so the temptations were not there. If I had to prepare a meal for someone else, I'm sure it would have been a bit more challenging. If you have children heading to summer camp or, your hubby is traveling, this would be a great time to try a cleanse/fast.
I'm not sure I can say it was easy but, it wasn't that hard. When you are drinking juice every 2 hours from 7am to 7pm, it helps you focus on that task. I rewarded myself at the end of the day with an organic bubble bath and some lavender essential oil. Sending a positive message to the brain is important when tackling something new or a bit more challenging then the norm.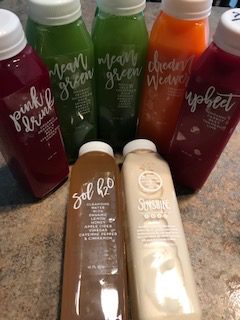 https://brenewed.com/wp-content/uploads/2017/07/Toxics-and-Health.jpeg
209
241
Bonnie Schnautz
https://brenewed.com/wp-content/uploads/2013/07/brewnewed-new-logo.png
Bonnie Schnautz
2017-07-05 14:41:41
2017-07-05 17:33:34
My 3-day Cleanse Journey - Day 2