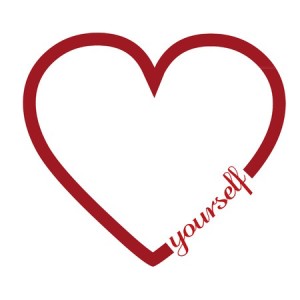 So often, we get caught up in loving everyone else—our kids, our spouse, our family and friends—that we forget to love ourself.
Take a moment and visualize how that would look—if you loved yourself. How would your outside look? How would your inside look?
What if I told you two simple things you could do to love yourself and change your overall appearance from the inside out? Would you do it?
The two simple changes you will need to make involve eliminating genetically modified foods and increasing your intake of whole, clean foods, such as fruits and vegetables.
Stop eating genetically modified foods because these foods are linked to weight gain, cancer and other health related illnesses. Genetically Modified Organisms (GMOs) are plants or animals that have been altered from the original state of the plant or animal and processed into our food. GMOs are found in everything from canned soups to baby formula! In fact, Brian Stoffel wrote an article that details "10 Foods You'll Have to Give Up to Avoid Eating GMOs." This article is alarming to say the least.
According to nongmoproject.org, "In the U.S., GMOs are in as much as 80% of conventional processed food. In the U.S., the government has approved GMOs based on studies conducted by the same corporations that created them and profit from their sale. " This is a scary statistic and practice by our own government, not to mention a deceptive practice given the fact that companies are not mandated to include GMO's on product ingredient labels. Furthermore, it is embarrassing that more than 60 other developed countries have either put a complete ban on GMOs or strong restrictions. Personally, I am not feeling the love of my country when it comes to GMOs!
According to

greenamerica.org

, there are nine GMOs to avoid:
Soy

Cottonseed

Corn

Canola Oil

U.S. Papaya

Alfalfa

Sugar Beets

Milk

Aspartame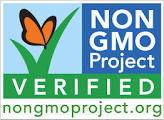 To be sure your food and products are free of GMO's, look for the verified label.
Eat more whole, clean foods and experience the freedom and physical and mental transformation of powerful nutrients, vitamins, minerals, fiber and beneficial fats. Your body was created for whole, clean food, so why not give your body what it needs to thrive! The best way to reduce your risk of disease is to eat healthy, and fruits and vegetables are two key food groups known to contribute to better health. Be mindful, though, of fruits and vegetables that may contain harmful pesticides. According to the environmental working group (EWG), there are vegetables and fruits that you should consider buying only organic.
The Clean 15 (the lowest in pesticides): Avocados, Sweet Corn, Pineapples, Cabbage, Sweet Peas (frozen), Onions, Asparagus, Mangos, Papayas, Kiwis, Eggplant, Grapefruit, Cantaloupe, Cauliflower, and Sweet Potatoes
The Dirty Dozen (Buy these Organic): Apples, Peaches, Nectarines, Strawberries, Grapes, Celery, Spinach, Sweet Bell Peppers, Cucumbers, Cherry Tomatoes, Snap Peas (imported), Potatoes. PLUS Hot Peppers, Kale, and Collard Greens
In closing, I pray you will choose to love yourself by giving up foods containing GMOs. Experience the freedom of health and wellness that whole, clean foods will provide you.
https://brenewed.com/wp-content/uploads/2013/07/brewnewed-new-logo.png
0
0
Bonnie Schnautz
https://brenewed.com/wp-content/uploads/2013/07/brewnewed-new-logo.png
Bonnie Schnautz
2016-01-30 16:59:45
2016-01-30 17:06:59
2 Simple Ways to Love Your Body