Bonnie Schnautz  LDHS, ND
Bonnie Schnautz LDHS, ND is the founder of B Renewed Wellness Solutions and the B Renewed Wellness Center in Evansville, Indiana. Dr. Bonnie is a Naturopathic Doctor, Certified Natural Health Professional, Loomis Digestive Health Specialist and Speaker, providing natural solutions to renew your health and energize your life. As a Naturopath and Certified Natural Health Professional, Bonnie is knowledgeable in several natural health practices. She has been certified in Essential Oils AromaTouch Technique and as an Essential Oils of the Bible Facilitator. She completed her education as a Loomis Digestive Health Specialist (LDHS) in 2013. She is also a Junior League of Evansville member and core team member/shareholder for Seton Harvest Community Supported Agriculture and River City Food Co-op. Her passion is helping others improve their lives and their health with whole foods, herbs, and  precise supplementation strategies.
Ashley N. Sams, Nutrition and Wellness Consultant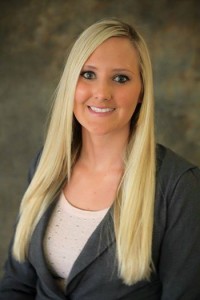 Ashley Sams is our newest member of the B Renewed Wellness Center team. At B Renewed, Ashley is facilitating educational events for the community as well as serving and supporting clients on their journey to wellness and weight-loss. Ashley earned her Bachelor of Applied Science in Food and Nutrition from the University of Southern Indiana in May of 2015. While at USI, she was an active member and secretary of the Food and Nutrition Student Organization and was directly involved in coordinating health fairs to foster community engagement. Ashley considers it a priority to build relationships within local organizations and prides herself in participating in community outreach opportunities that involve individuals of various ages and socioeconomic backgrounds. Furthermore, she believes that educating the public about the importance of healthy eating will yield longer, sustainable lives.
Our Mission
B Renewed Wellness Center provides guidance to achieve a healthier life using whole clean foods. We educate and encourage everyone to complete a renewal of body and mind using natural products and through our services. We positively change lives in our Christian faith based atmosphere.
Our Vision
Through example and the holistic teaching of nature's elements, B Renewed Wellness Center will guide the community toward a healthy lifestyle.
Our Values
Integrity, Kindness, Respect, Honesty, Self-Awareness, Forgiveness, Peacefulness
---
If anyone, then, knows the good they ought to do and doesn't do it, it is sin for them. James 4:17
---
Each organ and bodily process demands specific nutrients, in correct proportions, to function at the optimal level. Extensive knowledge of the interaction and utilization of all known nutrients is essential in creating and implementing a effective health program.
At B Renewed Wellness Center, we help you transform your health by identifying what your body requires through nutritional testing and analysis, then by designing a health renewal program tailored specifically to you. We provide coaching and guidance throughout the process so that you can experience improved health, energy and vitality.
Your Journey to Health and Wellness Starts at B Renewed Wellness Center