This post is for all my JuicePlus+ customers out there enjoying the wonderful (and DELICIOUS) Complete Meal Replacement Shakes.  These shakes are plant-based, gluten-free and nonGMO.
Not familiar with JuicePlus+ yet?
It is the next best thing to eating whole foods plus comes in capsules (17 fruits, veggies, grains & herbs) or a convenient shake that is a Complete Meal Replacement.

Good nutrition takes time and planning. Clinically proven Juice Plus+® helps you bridge the gap between the 7 to 13 servings of fruits and vegetables recommended by The United States Department of Agriculture (USDA) and the nutrition you actually get with your busy schedule. Plus, kids supplements are FREE for up to 4 years with an adult's purchase!
Now, on to the mouthwatering recipes I wanted to share:
Cherry Pie Smoothie:
1/2 lb frozen cherries
1/2 cup organic vanilla yogurt
1 cup almond milk
1 banana frozen and chopped
1 scoop French Vanilla Complete Shake Mix
Winter Spice:
3 oz apple juice
1 red apple sliced
1 scoop frozen organic vanilla yogurt
1/4 tsp. Cinnamon
1 scoop French Vanilla Complete Shake Mix
Christmas Coconut:
1/4 cup apple juice (or 1/4-1/2 apple with 1/4 c water)
1/2 cup grated unsweetened coconut
1 T coconut oil or coconut cream
1 tbsp. coconut milk
2 bananas frozen
1 tsp Honey
1 scoop French Vanilla Complete Shake Mix
Peppermint Delight:
1 cup plant based Milk
½ cup Vanilla organic frozen yogurt
1/8 tsp Peppermint Extract or 1 drop essential oil (food grade)
1 scoop JP+ Complete  Chocolate Shake mix
Pumpkin Gingerbread Smoothie: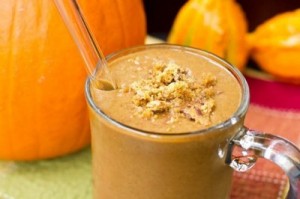 1 cup almond milk, plus a bit more if necessary
1/4 cup rolled oats
1 tbsp chia seeds
1/2 cup pureed pumpkin
1 tbsp blackstrap molasses
1 small frozen banana
1 tsp cinnamon
1/2 tsp ginger
pinch nutmeg
Ice, if desired
Soak the oats, almond milk, and chia seeds for at least an hour or overnight.
This helps them digest better and it also gives the smoothie a smoother texture.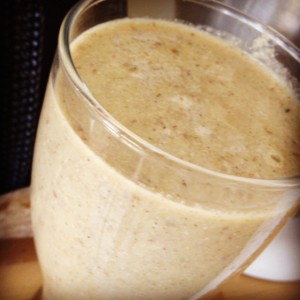 Place all ingredients into blender and blend until smooth. Add ice if desired.
Pear Ginger:
1 pear
1- 1.5 inch of ginger root (peeled)
2 cups of plant based milk plus ice
2 scoops of French Vanilla Complete Shake mix
Blend all in blender or Vitamix.  Makes 2 servings.
Chocolate Covered Cherries: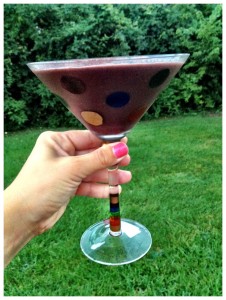 1 cup plant based milk
½ c sweet cherries pitted fresh or frozen
1 scoop Juice Plus Complete Chocolate Shake mix
Blend in blender or Vitamix and enjoy!
https://brenewed.com/wp-content/uploads/2013/07/brewnewed-new-logo.png
0
0
Bonnie Schnautz
https://brenewed.com/wp-content/uploads/2013/07/brewnewed-new-logo.png
Bonnie Schnautz
2012-12-17 08:15:37
2017-04-02 22:28:32
Whole Food Nutrition Smoothie & Shake Recipes using Juice Plus+ Complete