The road to health is a personal journey, and we treat each client with discretion and privacy. Occasionally, a client will encourage us to share their story, so that others may see how they have transformed their health through knowledge and a higher level of nutrition and self-care. After all, seeing is believing!
---
Jane's story paints a compelling contrast between treating symptoms with drugs and taking personal action through nutrition.
I had seen a medical doctor to remove some precancerous spots. The post surgical medication recommended had created horrible lesions on my legs so I contacted Dr. Bonnie.
After the fourth month of working with her my legs had almost completely healed and as an added bonus I've dropped 42 pounds. Before working with Dr. Bonnie, my sugar cravings were so bad, I almost feel like I've overcome an addition as well.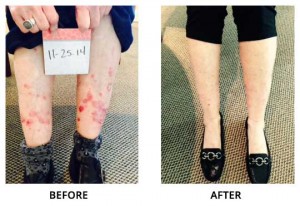 Most importantly I've learned what foods were harming my body like soft drinks and gluten and what foods would heal.
Dr Bonnie also helped me to recognize things that were wrong with my body that I thought was normal. I am speaking of a gas problem that I had but didn't even know was a problem. I just thought that it was normal to have a lot of gas after eating fruits and vegetables.
Since I started taking the Juice Plus, it has solved my runny nose problem. I was always reaching for a tissue, but very seldom do I have to do that now. Dr. Bonnie made me so much more aware of what is going on with my body. I am just so glad that I found Dr. Bonnie.
Jane M., Evansville, IN
---
Laurie Seals asked us to share the following story...
<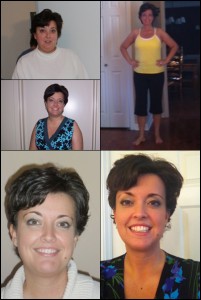 Losing weight and improving your health is such a personal journey. Bonnie's positive attitude and personal approach is a guiding force to my success (lost 72 lbs). This is what the other weight-loss programs are lacking.— Laurie Seals, Director of Children's Programs, Evansville ARC
---
You can read more comments and testimonials on our Client Successes page.
If you would like to share your story with our readers, we encourage you to get in touch anytime at B Renewed Wellness Center, (812) 473-2502.