Are you ready to experience more energy, cleanse and rejuvenate your body plus maintain or lose weight?
If you're ready to  renew your body then please join our
Ultimate Renewal Group Coaching Program

We are offering a fun, natural and interactive six-week group coaching program that meets weekly to provide you with HOPE that you can and will feel years younger, happier, and more energized than you have in a long time. We utilize whole, clean food that is non GMO and naturally gluten-free.  In this program YOU can:
Increase energy
Eliminate toxins
Reduce cravings for salt and/or sugar
Lose weight or improve weight management
Plan economical meals using clean, whole foods
Develop an ongoing stress reduction practice
Experience private coaching in a small group setting. Enrollment is limited to 12 participants. Additional features of this dynamic program include whole food food and green smoothie demonstrations, learning to set and achieve goals, and coaching by our professional, experienced staff with a track record of success. An exciting BONUS, exclusive to this program:  Nutritional/Urinalysis Testing, a $199 value, is included!  Nutritional urinalysis testing is a scientific way to find out the reasons why you feel the way you do.  Nutritional Urinalysis can  identify the nutritional stressors that may be the cause of the symptoms you experience.
The total value of this program is over $880. Your investment in your health is $497 or two payments of $249.
Call us for special pricing if you are long-distance or would like to attend via webinar.
Special Bonus:  Refer a friend and you both receive a special gift. Program Details: Classes are weekly on Tuesdays, from 6:30 p.m. to 8:00 p.m. 6 week program starting Tuesday, March 7  through Tuesday, April 11. Program purchase is transferable but nonrefundable. Last day to register: Tuesday, February 28.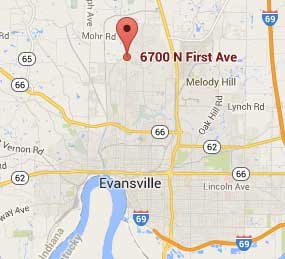 Location: B Renewed Wellness Center 6700 N First Ave Evansville, IN 47710 and via Webinar for remote clients. Call 812-473-2502 or email info@brenewed.com for more information. Facilitators: Bonnie Schnautz, Naturopathic Practitioner and Digestive Health Specialist and Ashley Sams, Nutrition & Wellness Consultant.