No two people are alike which is why a personalized approach to natural wellness is the most effective approach. From weight loss to healing the body, B Renewed Wellness Solutions will work with you to help you reach your goals.
Our mission is to help you create a healthier diet and lifestyle so you can prevent chronic disease, strengthen your immune system and restore your body's natural ability to heal.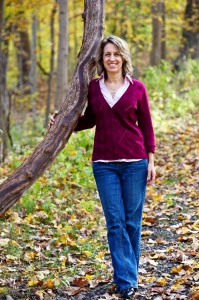 Bonnie Schnautz ND, CNHP is a Naturopathic Doctor. Certified Natural Health Professional, Loomis Digestive Health Specialist and Speaker providing personal whole food solutions to fit your wellness needs.
Bonnie supports clients long distance and is accessible to anyone anywhere.
With a background in nutrition, muscle response testing, body systems, body work, Iridology and digestive health she is an invaluable resource to anyone seeking improved wellness.
B Renewed improves health naturally through:
Wellness education
Dietary guidance
Motivational support

These missions are achieved through:
Bonnie--You are a wealth of nutritional information and present the information in a very understandable format. With your coaching, I was able to discontinue 4 prescription medications. This in turn has resulted in less money spent for prescription medications. I am going to enroll in the monthly coaching sessions because I have found that just talking with you regarding nutrition helps keep me motivated to continue the journey to healthy eating.
Thank you for sharing your expertise!
Linda Broerman BSN RN-BC
Do any of these concerns sound like you?
Are you struggling to find energy to make it through the day?
Are you struggling with staying focused and tired of living in a mental fog?
Are you sick and tired of being sick and tired?
Are you tired of covering up the symptoms with over-the-counter or prescription meds?
Are you ready to learn how to allow your body to heal naturally?
Are you looking and feeling years older than you should?
If you answered yes to any of these questions, I would love to help you.  If you want to learn more or find out if my programs are a fit for you, contact me today. Still have some questions or reservations about hiring me? Learn more about what I do here, click here.
Does Internet Health Coaching Really Work?
In Health Coaching, results speak for themselves. I believe success rates are so high because of the personal, one-on-one relationship I am able to develop with my clients. I listen to their needs and concerns, I look to find the root of the underlying issues their symptoms display and I help people gain insights so they can take charge of their own wellness.
Our bodies are always pointing to the causes of our illnesses, we just have to retrain ourselves on how to interpret and react to those cues we are being sent.
One Health Coaching source reports:
"Of those clients who used the Internet based Health Coaching model...
89% reported improved overall health and well-being
75% experienced fewer stress-related physical symptoms than at the beginning
56% improved aerobic conditioning by increasing the amount of time spent exercising
50% increased their healthy eating choices
72% of those who lost weight lost more than five pounds
40% remained tobacco-free at 6 months"
I learned so much! "When I first started working with Bonnie I had no energy, digestion issues and frequent migraines.  By the fourth week, my energy level was strong, digestion issues and migraines almost nonexistent.  I really felt we were eating healthy but learned so much from the coaching.  The best part is that I am be able to pass this knowledge and lifestyle down to my children and have a positive impact on their lives."
- Marilyn R. Evansville, IN

She takes a genuine concern for each of her clients! "Bonnie's knowledge continues to impress me everytime I work with her. From increasing energy, to weight loss, to chronic disease prevention, her teaching methods are clear and straightforward, and she takes a genuine concern for each of her clients whether it is one on one coaching or group coaching. She is an incredible asset to anyone looking to improve their personal wellness program."
- Cathy B., RN, Salt Lake City, UT